Welcome to the Heroes Wiki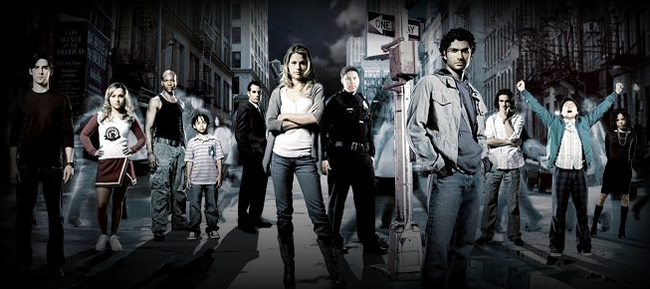 Heroes chronicles the lives of ordinary people who discover they possess extraordinary abilities, and in doing so use them to prevent catastrophic futures. The series ran for 77 episodes from September 25, 2006 to February 8, 2010.
The second installment, Heroes Reborn, follows a similar premise, with ordinary people discovering their extraordinary potential. In this series, evolved humans, or "Evos", are forced into hiding after the government blames them for a terrorist attack, and they begin to be systematically hunted by vigilantes. The series ran for 13 episodes from September 24, 2015 to January 21, 2016.
Characters
Heroes
Heroes Reborn
About the wiki
The Heroes Wiki is a collaborative encyclopedia made by fans, for fans, detailing the NBC series Heroes and its follow-up Heroes Reborn, both of which follow ordinary people discovering that they have extraordinary abilities. We're run and maintained by people just like you!
You're more than welcome to join us in our Discussions and have a chat about the show, or even sign up for an account and help to expand our ever-growing database of content!
Social Media